Understanding the Importance of SEO for Tradesmen
As a tradesman in today's digital age, it's imperative that you understand the importance of SEO for tradesmen. Search engine optimization, or SEO, has revolutionized how businesses, including tradesmen, are found online. In fact, a tradesman's SEO strategy can greatly impact the visibility of their business on the web. For instance, when potential customers use Google to search for services, the search engine uses SEO to rank the results. More often than not, these potential customers will select one of the top results, leaving those without fruitful SEO in the dust.
Effective SEO for a tradesman involves the strategic use of content on their web platform to encourage Google to rank their page higher in search results. This involves the implementation of keywords throughout your website's content to amplify its visibility on Google. Needless to say, executing effective SEO can indeed boost your business online.
At SEO 4 SMBs, we specialize in crafting bespoke SEO strategies, aiming to propel your tradesman business to the forefront of Google search. Through lucid website content and a robust SEO framework, we strive to make your tradesman business more accessible to online customers. In effect, giving your website's SEO the attention it deserves can ultimately lead to business growth.
The Role of Search Engine Optimization in Tradesman SEO
Every tradesman worth their salt knows the importance of utilising the right tools. Just as it's true in the physical world, the same applies online. Search Engine Optimization, better known as SEO, is a crucial tool for tradesmen in the online world. SEO for tradesmen is all about making your online presence more appealing, searchable and visible to Google's search engine. This requires the careful crafting of your web content, optimising every page of your website to maximise Google search results.
Local SEO services for tradesmen offer specific keyword optimization, as required by your business. These services work to optimise your online content, both on the page and behind the scenes, to boost your business's search engine results. It's about augmenting your website's appeal to Google by using relevant keywords that prospective clients are likely to search for, planting these organically throughout your web pages. This is how tradesman SEO augments your search engine results.
At SEO 4 SMBs, we believe in helping your tradesman business thrive in the online world. Our services are designed to provide comprehensive SEO solutions, perfectly tailored for tradesmen. Let us optimize your online presence, paving the way to enhanced business growth and success in the search results.
Maximize your Organic Traffic with SEO for Trades
Every tradesman in the digital world understands the importance of SEO, and how using SEO 4 SMBs can ramp up their online visibility on Google. Maximizing your organic traffic with SEO for trades is a surefire way to boost your Google Search Engine Results. It's more than just placing the right keyword, it's about having a solid strategy.
SEO for tradespeople involves performing keyword research to understand what your local clients are searching for. It's about prominently featuring these target keywords in your content but, at the same time, ensuring that your writing appeals to your readers. A website prepared specifically for tradesmen by our SEO services offers pages that satisfy both these requirements.
Our SEO is geared towards boosting organic traffic to websites of all trades, from plumbers to carpenters. What we offer isn't just SEO, it's SEO for trades geared towards maximizing your business visibility online. A well-optimized page attracts more clicks in the search results, and we're here to help you read the signs that make your website stand out.
We understand that for trades to progress and rise above the noise, their online presence needs to be top-notch. SEO 4 SMBs is your partner in ensuring your web pages return on Google searches and takes your trades business to the next level.
Content Optimization Techniques for Increased Online Visibility
Online marketing has peaked, and content optimization has become a key strategy for tradesmen to optimize their website and boost business. With SEO 4 SMBs, we aid in maximising your online visibility, integrating SEO techniques, and implementing keyword phrases into your content to improve search results. Any tradesman eyeing growth should highly consider SEO for trades, as it paves the way to your page being read by Google's algorithm and your target customers.
Content writing plays a significant role in this process. Relevant, well-optimised pages not only improve your Google Search Engine Results but also captivate and keep your audience hooked – they'll keep coming back to read more and avail your services. Engaging content combined with adept technical SEO increases your web credibility in Google's perspective, boosting local search results significantly, thus placing your business on a pedestal for local tradesmen.
And, SEO doesn't stop at your website; effective SEO involves optimising your media and news to create broader, more diverse backlinks to your pages. Through our unrivalled SEO for tradesmen, you can drive more organic traffic, optimise search results, and dynamically capitalise on your business growth potentials. So, give SEO 4 SMBs the chance to revolutionise your online presence today.
Boosting your Online Presence with Local SEO for Tradesman
For tradesmen grappling to make their unique mark online, our local SEO services at SEO 4 SMBs are your saving grace. SEO for tradesman is pivotal in factoring how your business performs both offline and online. Our online marketing expertise helps you optimize, strategize, and capitalize on your web visibility. And here's how.
Recognizing the existing online content's potential, we analyze and incorporate it into your SEO strategy to optimize the overall web presence. In the expansive digital ocean, your website is your island. However, without proper SEO, it's an isolated, deserted one. We make sure it's bustling with content that attracts google search crawlers and local customers. This work reinforces your digital territory and boosts your page rankings on Google Search Engine Results.
SEO 4 SMBs focuses on page-specific keyword optimization to improve your page's relevance for local and specific searches, ensuring real-world connections with potential customers. With constant effort, you can achieve organic results that won't disappear the moment you stop pushing for ads. Our local SEO and tradesman-specific SEO techniques work to keep your growth consistent, visible, and long-lasting. Allow us to optimize your virtual storefront and see your business flourish.
Expanding your Reach with Local Search and SEO for Tradesmen
Local SEO is the key to expanding your reach, and our specialized SEO for tradesmen at SEO 4 SMBs, can make this happen for your business. Optimizing your web content for local search can thrust your work into the online visibility it deserves. Creating a strong local presence on Google search results equates to organic success. But how does this work, you ask? By leveraging local keyword relevancy within your online content, your business will register on Google's radar when local searches are pursued by tradesmen.
Constantly working on your website can seem daunting, but optimizing it for local SEO and pages to reflect your tradesman services will pay off in the long run. Remember, in SEO, content is king. By being strategic about the content on your pages and incorporating our SEO for tradesmen expertise, you'll organically increase blog traffic and enjoy the benefits of boosted search results.
If tradesmen want to optimize their business online, they need more than just a generic SEO. They need strategies leveraging review platforms, local listings, and local SEO best practices. Let SEO 4 SMBs guide you to not just better Google search results, but to your most successful year yet.
Digital Content Marketing Strategies for Tradesmen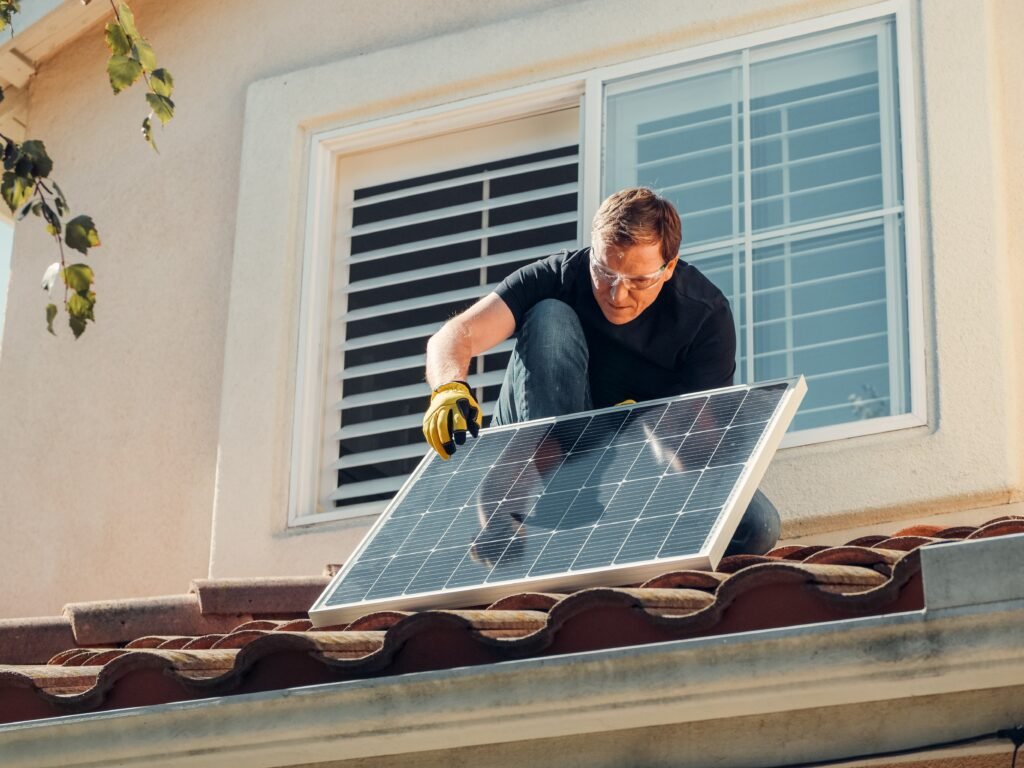 As tradesmen in an increasingly digital world, you need to maximize online marketing tools to expose your services to potential customers. Embracing digital content marketing can provide vital growth and success in your business. SEO for tradesmen is a practical SEO strategy designed to work for you, amplifying your online presence and bolstering your page results on Google search.
The heart of content marketing lies in the creation of high-quality content that speaks to the pain points of potential clients. With rich, well-optimized blog content, your website becomes more appealing to Google search algorithms, meaning your page surfaces during local searches. Moreover, enriching your media with organic keywords is a proven SEO strategy to fortify the visibility of your website.
Effective SEO for trades does not overlook the essence of local SEO. As Tradesmen, your services cater to local clients, hence your SEO strategy, especially your content marketing, must be localized. Mastering local SEO inflates your business reach, driving traffic, and providing desired results.
Immerse yourself in the world of SEO and begin reaping the rewards for your trade business. Remember, content is king but making it work for you requires dedication, strategy, and continuous SEO labor. Partner with SEO 4 SMBs today for your SEO needs and elevate your business to new heights.
Role of a Search Engine in a Tradesman's Online Marketing
In today's digital age, the role of a search engine in a tradesman's online marketing is pivotal. Search engines such as Google are key to successful SEO strategies, connecting potential clients with your business. This is a critical part of tradesman SEO. Capturing organic traffic is essential for business growth, and this is where the SEO for trades work comes in. It's all about optimizing your website's content, fine-tuning every page for SEO, and using the power of Google search to maximize your results.
A well-planned SEO strategy focuses not just on generic keywords but also on local search terms. Why? Because as a tradesman, your primary audience is local. Pages on your website must be optimized with local keywords to appear higher in Google search results to cater to this specific audience.
Building a robust online presence is more than just about website optimization; it also involves sharing valuable content through a business blog and maintaining active social media pages. This work leads to improved Google rankings, helps attract more customers, and offers better client engagement. Always remember, SEO isn't just about search engine results; it's about connecting with your audience in the most effective way possible. And SEO 4 SMBs is here to help every step of the way.
How to Improve your Tradesman Website with SEO
As a tradesman, boosting the visibility of your website is essential in the digital business landscape of today. As specialists in SEO for tradesmen, we at SEO 4 SMBs are committed to helping you improve your online presence. Leveraging SEO can transform your website from an online brochure into a dynamic business generator. Adequate search engine optimization will not only improve your website's visibility on Google's search engine but also significantly increase your organic traffic.
Strategically using your target keywords in your content enables you to rank higher in search engine results. The online visibility of your business rests significantly on creating rich, relevant content. Powerful content built around your target keywords resonate with your prospective customers and improves your website's ranking on search engines.
Utilizing SEO strategies such as local SEO for tradesman can significantly influence your online business visibility. With the proactive use of SEO tools, you can attract a large number of online users, translating to substantial online traffic to your website. SEO proofs your business for the future, making it visible to relevant users on the online platform.
Implementing strategic SEO for your tradesman business website isn't just an option but a necessity in the fiercely competitive digital marketplace. Let us at SEO 4 SMBs help kickstart your journey to improved online visibility today.
Implementing SEO in Web Development for Tradesmen
At SEO 4 SMBs, we're clear about how vital SEO for tradesman is. But it's not just SEO in general. A key element that tradesmen often overlook is integrating SEO during the web development phase. This isn't surprising, given how specialized web development and SEO are as disciplines. Yet, implementing SEO within your website design can dramatically enhance your visibility on Google's search engine results.
In our increasingly digital landscape, a tradesman's website is their most valuable marketing tool. Functionality, design, and keywords all play crucial roles in enabling your tradesman website to reach your intended audiences. Without strategic keyword placement, your valuable content might go unnoticed, lost amidst the sea of tradesmen vying for Google's attention. At SEO 4 SMBs, we work tirelessly to ensure that your website won't simply be another face in the endless digital crowd.
The concept of SEO might seem overwhelming, especially when trying to focus on your trade. And yes, effectively integrating SEO in web development is no easy task. But that's where we at SEO 4 SMBs come in, labouring to make your tradesman website both attractive to Google and beneficial to your clients. Through careful SEO integration in your web development, the search engine becomes an ally, enhancing your online presence and bringing your business nearer to your market. Your web development process needs SEO; let us help you make that happen.
Optimizing Tradesman Websites for Google and Search Engines
It's more important than ever for a tradesman to have websites optimized for Google and other search engines. These platforms are where potential clients are searching for the work tradesmen do, and having a strong online presence can significantly boost a tradesman's opportunities. Thankfully, getting to the top of search engine results is achievable with an SEO strategy that focuses on tradesman-specific keyword phrases.
Search engine optimization, or SEO, is essentially about making your website more attractive and relevant to search engines, mainly Google. By doing this, your website's visibility on search engine results increases, resulting in more organic traffic. This process is essential for any tradesman wanting to improve their online marketing and expand their reach.
When implementing SEO strategies, always consider the content of your website. It should be high-quality, informative, packed with keyword phrases, and relevant for your audience. Remember too, the importance of local SEO, as this can considerably boost your online presence in local search results.
Web development also plays a critical role in SEO. The usability of a website, its design, and its mobile-responsiveness all contribute to how Google ranks your site. Therefore, tradesmen must ensure that these are part of their website optimization strategies. SEO for the trade industry is achievable with the right plan, and the impacts are well worth the effort.
Understanding the Importance of SEO for Tradesman Web Pages
For Tradesmen, understanding the importance of SEO for their website is key to boosting their online presence. When a tradesman's website is optimized for search engines like Google, they experience a drastic increase in organic traffic. This revolves around the concept of Search Engine Optimization (SEO) aimed for tradesman pages. SEO isn't just about bumping up your Google ranking; it's an incredibly valuable tool for any tradesman's online marketing strategy.
Through sophisticated website development techniques, SEO for trades can actually increase the visibility of your site on search engines. As a trusted SEO facility, SEO 4 SMBs knows just how to improve your tradesman website with SEO tailored for your unique needs. Your website is invaluable, so optimizing it for Google and other search engines should be a priority. Keep in mind, the role a search engine plays in a tradesman's online presence is paramount.
With cutting-edge content optimization techniques, we can move beyond the basics to expand your reach with Local Search and SEO for tradesmen. Incorporating this into your website not only boosts your local SEO for tradesman, but also assists in implementing comprehensive digital content marketing strategies that push you ahead. SEO 4 SMBs ensures that tradesman websites get the recognition they deserve on Google by applying SEO in web development and more. Invest in SEO for your tradesman pages and watch your online performance soar.
Using SEO to Enhance Marketing for Tradesmen
Being a tradesman in today's digital world involves more than just being an expert at your craft – it's now crucial to leverage marketing strategies like SEO to increase your business's visibility. With SEO 4 SMBs, we've been able to show that SEO for Tradesmen is not only an option but a necessity. By perfecting your SEO, or Search Engine Optimization, endeavors on your tradesman business platform, you're catapulting your business into Google's top ranks.
When your website's SEO is perfect, you become extremely discoverable. Tradesmen are no different. An effective SEO strategy for tradesmen involves the careful planning and use of keywords relevant to your business. These keywords aren't just words; they're tickets to the top of Google's search engine results. Certain terms or phrases, like 'professional electrician' or 'emergency plumber', are often used by potential customers. By correctly implementing these keywords into your website, you're more likely to appear higher on Google's search results.
Furthermore, SEO can maximize your organic traffic, making your tradesman business more recognizable and trustworthy to users. At SEO 4 SMBs, we strive to deliver comprehensive SEO solutions that deliver results and profitability for all tradesmen. The goal is to expand your reach to local searchers turning them into loyal customers. Thus, good SEO practices are critical for business growth and visibility for tradesmen in all sectors.
Polishing your Tradesman Website with SEO Essentials
It's crucial for every tradesman's business to have a well-polished website. SEO essentials play a pivotal role in attracting and retaining customers. Optimizing your tradesman website with SEO not only enhances visibility but also strengthens your business's online presence. Whether you provide services locally or nationally, integrating top-class SEO strategies are pivotal for propelling your tradesman business to greater heights.
At SEO 4 SMBs, we offer comprehensive SEO and website optimization solutions tailored exclusively for tradesmen. With our expertise, we can position your website higher in Google and other search engines' results. Our team of SEO mavens understands the nuances of search engines, thus we are adept at implementing local and trades-focused SEO strategies to maximize organic traffic to your website.
We also consider the importance of keyword placement, ensuring your website gains optimum visibility. Our content optimization techniques are robust and focused on building you a compelling online presence. Moreover, our savvy SEO solutions extend to web development, ensuring that all facets of your website are optimized for search engines. Finally, we don't merely improve your tradesman website with SEO, we revolutionize your business. At SEO 4 SMBs, we're committed to enhancing your digital content marketing, thereby transforming your business into a local success.
Developing an Effective Local SEO Strategy
Developing an effective Local SEO strategy is an essential aspect of boosting your online presence and takes your tradesman business to a whole new level. At SEO 4 SMBs, we understand the importance of SEO and its role in determining where your business features in Google's search engine results. Integrating SEO into your web development and digital content marketing strategies allow you to maximize organic traffic and expand your reach in the local market. Moreover, it's a powerful way to boost Google search results specifically for your line of services.
Our expert team focuses on keyword optimization and content optimization techniques to ensure increased online visibility. We pay special attention to optimizing your tradesman's websites so that these are in harmony with search engines' criteria. While SEO can seem daunting, especially for tradesmen who are new to online marketing, understanding its importance and implementing it correctly can drastically enhance your marketing endeavors. Local SEO, in particular, is an incredibly effective tool to engage with your local customers. By optimizing your content for local searches, your business will be more noticeable to potential customers in your vicinity. With SEO 4 SMBs's SEO services, you'll outshine your competitors and watch your tradesman business flourish. Embrace the power of SEO today and prepare for significant growth.
Incorporating Google Features in Web Development for Tradesmen
For any tradesman, incorporating Google features in web development is critical to success. Whether you're a plumber or offer another type of services, an optimized web presence to meet Google's standards could drastically transform your business. How do you do this through SEO? Understanding the power of relevant keyword usage in your web-based content is the key.
By optimizing your tradesman website and web pages for Google search engines, you automatically boost your online presence. Utilizing strategic keyword placement within your web pages, especially service-related descriptions, can effectively draw users in need of your tradesman services. Writing Google-friendly content is also fundamental to ensuring your pages read well, are informative, and can be easily located in search results.
Additionally, it's crucial your tradesman web development includes Google-centric facets. Tailored local SEO strategies are required for businesses to give them an edge in local searches, frequently conducted via Google. Emphasizing specific services within your tradesman business, for instance 'plumbers', can help Google quickly index and favorably rank your website.
Remember, SEO for SMBs is here to guide you on your Google and web-oriented journey. Take advantage of SEO techniques, and you'll see your online business presence bloom. If people can easily find you on Google, the possibilities are endless!